Yes Launcher Dock is totally free. You don't have to pay anything to use this awesome software.
There are a lot of software product that does the same thing as Launcher Dock but the main difference is the ability to dock the programs where ever you want especially if you have multiple screens connected to the same PC.
Download the latest version below, it's totally FREE. Click the download button below: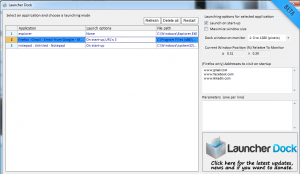 SUPPORT US BY DONATING

We hope you like and enjoy this program. Feel free to share it with friends and colleagues. We want everyone to download and like this Launcher Dock program and don't forget to support us.