We have just partnered with Social Wall, an online tool that allows you to create a digital wall with all your social posts from Facebook, Twitter, YouTube, Instagram and Pinterest so check them out. It's a cool and awesome tool that you can use on your computer, kiosk, video wall, digital signage or any digital device to display all your social media posts. We've tested this with out Launcher Dock tool and it work well. Here's what you need to do: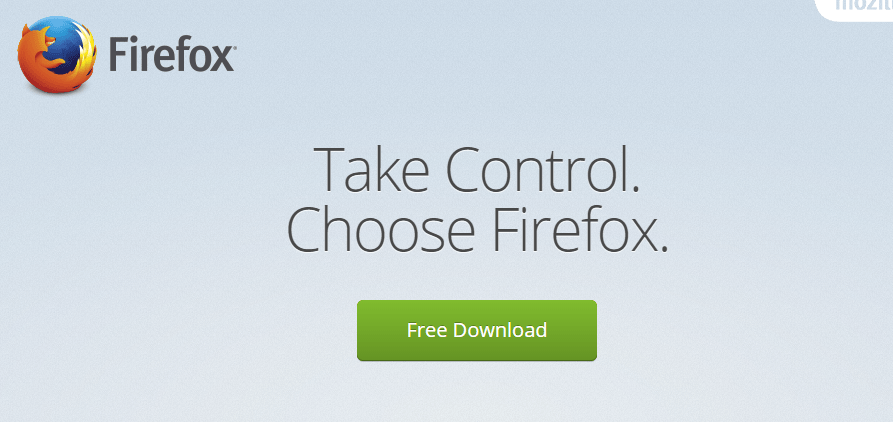 Run Firefox and let it sit in the background

Start Launcher Dock and then you will see Firefox on the list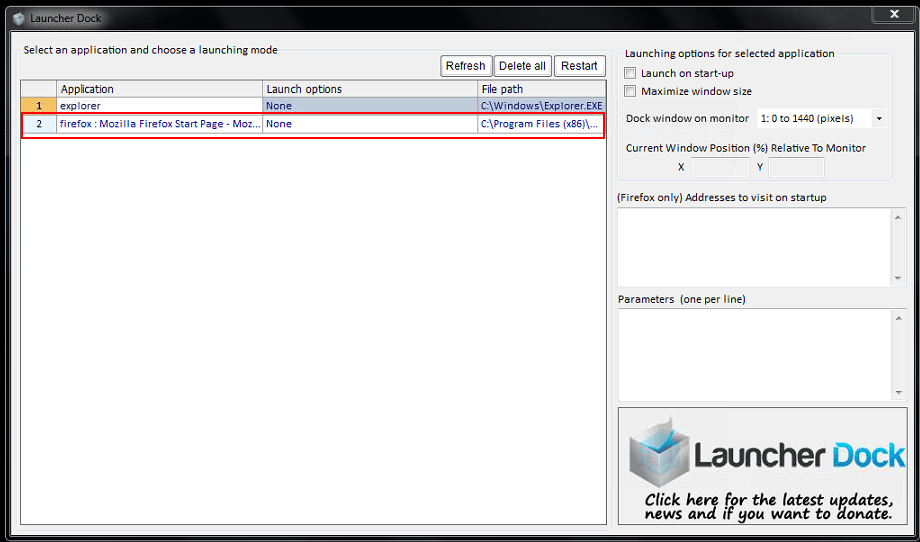 Login to your Social Wall Dashboard and copy your Social Wall URL. Use the Social Wall User Guide if you need help.

Select Firefox from the list and click on Launch on start-up, Maximize window size and in the (Firefox only) Address to visit on startup add the Social Wall URL like below
Click on Firefox and Press F11 (to make Firefox display in Full Screen). Restart the computer and it should now display your Social Wall in full screen when it loads
Your can also check out our Social Wall that we embedded on this website – OUR SOCIAL WALL.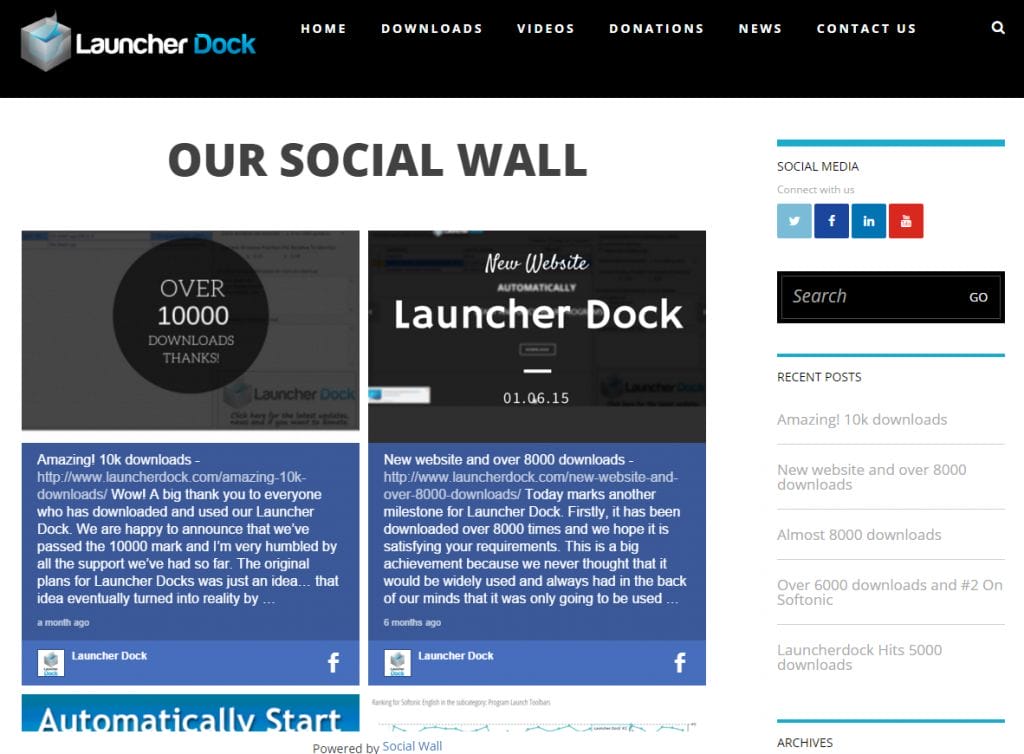 [su_button url="http://socialwall.com.au" target="blank" background="#EE1D24″ size="12″ center="yes" desc="FULLY FUNCTIONAL 14 DAY TRIAL"]TRY SOCIAL WALL NOW[/su_button]
Download the latest version below, it's totally FREE. Click the download button below: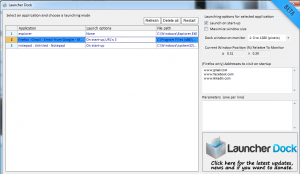 SUPPORT US BY DONATING

We hope you like and enjoy this program. Feel free to share it with friends and colleagues. We want everyone to download and like this Launcher Dock program and don't forget to support us.