Wow we are almost reaching 8000 downloads of the launcher dock software. We never knew that this tool would be so useful to people. When we decided to get this tool developed we wanted to use it specifically for Video Walls but now has expanded to other areas (such as a powerful startup tool).
We do hope you like the Launcher Dock tool and we hope you can share some of your experiences with us.
If you found it useful and want to donate then click here: Donate even $1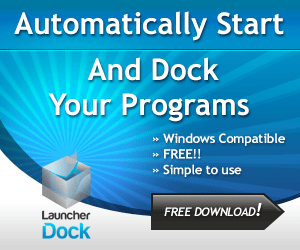 Download the latest version below, it's totally FREE. Click the download button below: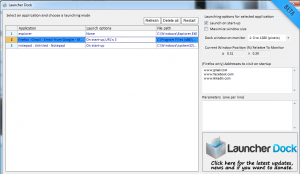 SUPPORT US BY DONATING

We hope you like and enjoy this program. Feel free to share it with friends and colleagues. We want everyone to download and like this Launcher Dock program and don't forget to support us.