We recently received an email from a company who is interested to monatise our Launcher Dock software. Our aim was always to give out our software for FREE and without ADS. So we declined the offer and want to reassure everyone that our software has been scanned by a number of tools and there is no MALWARE contained in our software. We hope you are enjoying our tool and don't forget to send us some snapshots of how you're using Launcher Dock.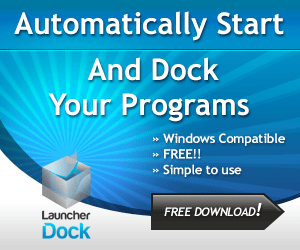 Download the latest version below, it's totally FREE. Click the download button below: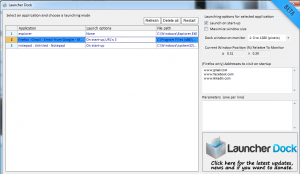 SUPPORT US BY DONATING

We hope you like and enjoy this program. Feel free to share it with friends and colleagues. We want everyone to download and like this Launcher Dock program and don't forget to support us.